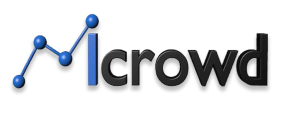 How to get ranked higher on Google?
There are tons of methods to improve your website's Google ranking. Many of them depend on the content, the usability of the site, etc. These things can be easily done by yourself. We can provide you another very efficient way- Backlinks!
What are Backlinks in SEO?
A backlink is a link created when one website links to another. Backlinks are also called "inbound links", "crowd links" or "incoming links." Backlinks are important to SEO. As much backlinks, your website has on the web, as higher, it is ranked on Google.
Do backlinks still matter for SEO in 2020, as it was earlier?
Sure, Backlinks remain a crucial factor for organic search ranking. The number of referring domains is one of Google's most important ranking factors. The more total referencing domains a site has, the higher the site's ranking is on Google.
Are backlinks safe?
They are if they are high quality, otherwise, they can hurt your ranking. There are agencies that provide 500 backlinks for 0.003$ and in just one week. These are low-quality backlinks made by bots. Google will consider such links as spam and will hurt your ranking.
What type of backlinks do we sell?
We sell only high-quality backlinks on high authority domains. All our links are made manually and look organic. We place links step by step (not in a day), so they are 100% safe.
How much time does it take to get results?
Well, we place links gradually starting form 1-2 links per day and then reach 5 links per day. Also, links have to be indexed by Googlebot that can take up to 2 months.
How do backlinks look like?
Here is an example, the customer sells clothes on his website. We search for the topic that fits the niche the best

And give our organic answer with customers backlink